We are the authorized distributor
of Labsphere USA in India. For
detail information visit: www.labsphere.com
LIGHT MEASUREMENT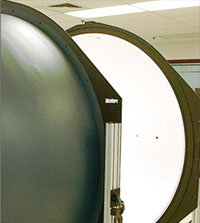 Since 1894 when R. Ulbricht built the first working integrating sphere the integrating sphere photometer has been used to measure the total luminous flux of light sources. Today, total radiant flux, luminous flux, and associated color parameters are measured and applied for the determination of lamp lumen efficacy, color rendering, appearance, optical performance and quality. With applications that include the test and calibration in general lighting, automotive lighting, fiber illuminators, LCD backlighting, solid state lighting, LEDs, architectural lighting and lasers and laser diodes Labsphere integrating sphere photometers, radiometers and spectrometers have become a staple tool in light test labs and industry throughout the world.



Labsphere light measurement systems are designed to minimize spatial distribution sensitivity associated with directional and divergent light sources and provide easy to use systems designed in concert with industry measurement standards. All systems are certified our calibration laboratory team with extensive experience in performing application specific calibrations, all of which are traceable to the National Institute of Standards and Technologies, NIST.



Labsphere has created thousands of light measurements systems from universal bench top applications to fully integrated automated production line systems with customers ranging from universities and innovative start ups to the world leaders in general and automotive lighting industry and government organizations. Our customers rely upon our extensive knowledge and experience to provide them high-end products that address their specific requirements.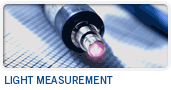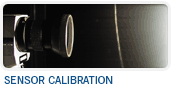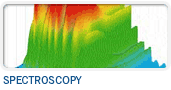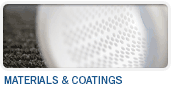 Selling of products & earning money is not our target. We Precision Components & Engineers give the best solution for the LED Measurement System
We are committed to give the best quality products to our Indian customers that is best in the world.