We are the authorized distributor
of Labsphere USA in India. For
detail information visit: www.labsphere.com
ARCHITECTURAL LIGHTING TESTING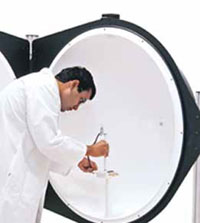 Architectural lighting is an integral part of the aesthetics and function of architecture, emphasizing the importance of professional lighting design as part of the total design process. Architectural lighting designers rely on unique lighting designs that fuel artistic inspiration and help them to succeed and compete professionally. Their suppliers, the lamp and lighting systems manufacturers know this and design and test their products to serve the artistic need as well as meeting industry standards for lighting systems characterization.

Total luminous flux is the photopically weighted total light output from a light source. Total luminous flux is a key parameter for determining the luminous efficacy lighting system. The most common method for measuring the total luminous flux of light sources is using an integrating sphere spectrometer. The reading from the detection system is compared to a similar reading obtained from a calibrated lamp standard of known output. This process is commonly referred to as the "comparison method". Today this is commonly done with software controlled hardware. The results of this comparison determine the light output of the lighting system. Labsphere offers a complete line of integrating sphere spectrometer and photometers for luminous characterization of lamps, LEDs and lighting systems.

Typical quantities of interest are luminous flux, luminous efficacy, chromaticity, color temperature and CRI. For color LED based systems luminous flux, luminous efficacy, FWHM, chromaticity, color temperature dominant wavelength, and purity are measured.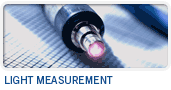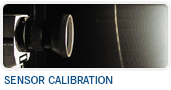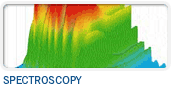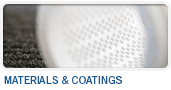 Selling of products & earning money is not our target. We Precision Components & Engineers give the best solution for the LED Measurement System
We are committed to give the best quality products to our Indian customers that is best in the world.